. WEDDINGS IN KEFALONIa .
YOUR WEDDING FLOWERS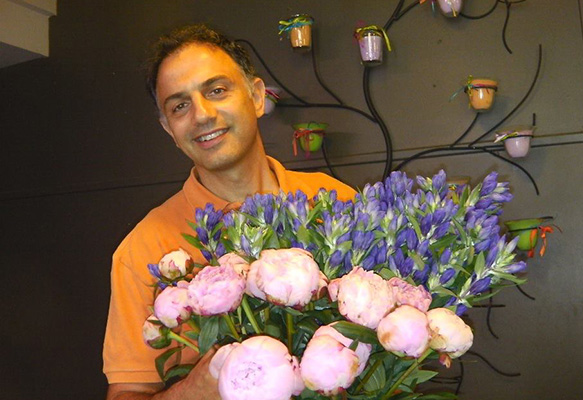 My name is Philip Bosonis and I come from the beautiful island of Kefalonia. The route of "Bosonis art & flower" began in 1983 with fresh flowers production and year by year we gained the experience and the consistency needed to move in the commercial course, securing plants and flowers high quality and freshness.
Our love for the flowers and the passion for originality is reflected on the long presence of this business. This is our way to gain trust and appreciation of all.
Meeting your toughest requirements by following the new trends has become our goal. This is how we try to satisfy your needs in every personal moment, making it special and unique. We are here for you even for a plain bouquet or a synthesis till the most important moment of your life, your wedding and your children christening.