. WEDDINGS IN KEFALONIA .
LEGAL PAPERWORK
CIVIL WEDDING
Legal Documents for EU Citizens
The documents required by both persons who intend to marry are the following:
PASSPORT COPIES OF BOTH PARTIES
FULL BIRTH CERTIFICATES OF BRIDE AND GROOM
Both parties are obliged to provide a full birth certificate. Shorter versions will not be accepted.
CERTIFICATE OF NON-IMPEDIMENT TO MARRY FOR BOTH BRIDE AND GROOM
This document confirms that you have not been married and that you are free to married. The document can be issued in your local Registrar's office.
Location for civil wedding should read MUNICIPALITY OF KEFALONIA, GREECE
DIVORCE CERTIFICATE IF ANY
If either party has been divorced, please provide a certified copy of the Decree Absolute.
OFFICIAL DOCUMENT ABOUT CHANGING YOUR NAME IF ANY
ADOPTION CERTIFICATES IF ANY
This stamp refers the legalization and validity of your documents for international use. (1961 Hague Convention Abolishing the Requirement of Legalization for Foreign Public Documents). The Apostille Stamp is necessary for birth certificates, Certificates of no Impediment to marry and Free to Marry Affidavits.
For more information how to obtain Apostille stamps in the UK , please visit:
https://www.gov.uk/get-document-legalised
Our company will take care of all the translations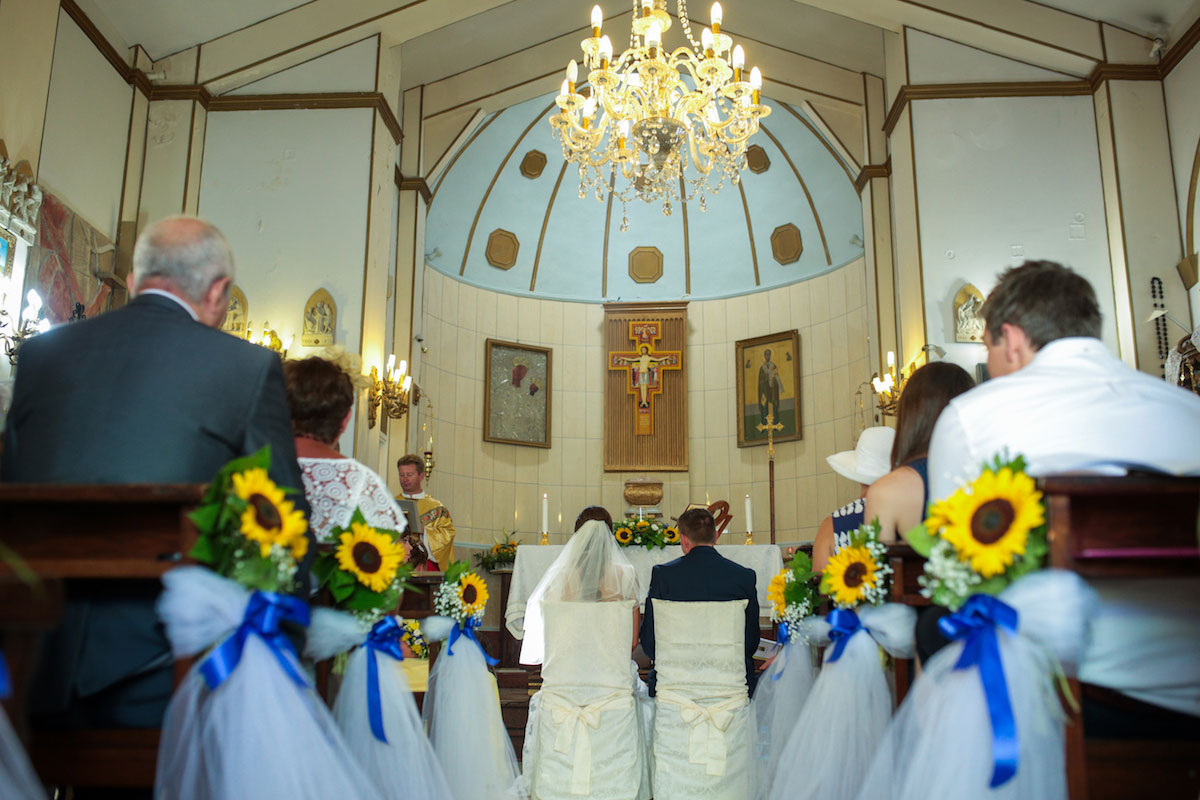 Catholic paper work
Regarding the papers that I need for celebrate the catholic wedding:
Fotocopy of the passport/identity card of the husband, wife and witnesses

Fotocopy of the baptism and confirmation certificate for the husband, wife and whitnesses

The free for wedding/certificate that the wedding they will celebrate is their first religious wedding

Permission of the local catholic bishop in England and in Greece in case of a wedding between a catholic and a non catholic

The concession of the catholic parish priest to celebrate the marriage into the Church of St. Nicolas at Argostoli

A certificate that confirm they have finished the preparation course for the sacrament of marriage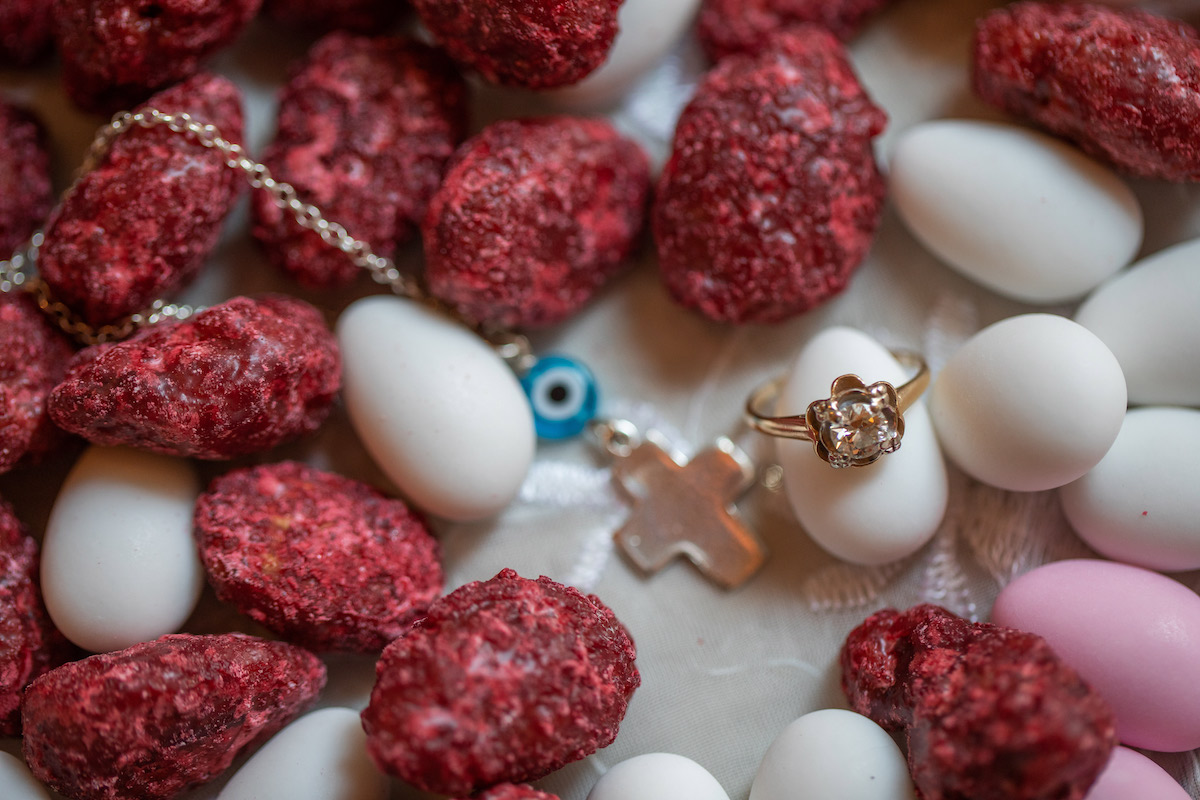 Orthodox paper work
You must be at least 18 years old and will need:
One photocopy of each passport
One photocopy of each witnesses' passport, if providing two of your own
A printed birth certificate for each applicant, certified in the past five (5) years with an apostille (see below for details on apostilles)
A copy of divorce decrees (if any) certified in the past five (5) years with one apostille per document
A copy of death certificates of previous spouses (if any), certified in the past five (5) years with one apostille per document
Certified copy of a court order name change (if applicable)
Certified affidavit stating you are single and free to marry without impediment, signed within three (3) months of the wedding date
For Americans:
a) Citizens can go to the U.S. Embassy in Athens' Notarial Unit located in U.S. Citizen Services between 9:00-14:00, no appointment needed, with passport, $50 cash or the equivalent in euros for each Affidavit, which will be given at the window and completed in Greek on one side and English on the other. If you do not understand or write Greek, an embassy official can assist you. The Affidavit will be examined and approved while you wait; OR
b) secure a "single" status letter from your State Registrar AND a notary of public statement certified that you are free to marry. (You must inquire at your local State Registrar for guidance, and I have not provided examples because they are different in each U.S. state).
For Australians: Certificate of Non-Impediment for each applicant from the Department of Foreign Affairs and Trade, issued within three (3) months of your wedding date.
For Brits: Non-impediment forms for each applicant certified within three (3) months of the wedding date.
For Canadians: A notary of public statement certifying that you are free to marry.
For South Africa: Certificate of marital status.
Your preference as to whether future children will take one name or the other or both. Laws back home will take precedent over your stated preference, but you will still be expected to answer.

Two witnesses who are Greek citizens and have unexpired passports/IDs proving such.

Must stay at least one (1) working day after the ceremony to register your marriage at the Greek Registry Office (Lixiarxeio). This means if you are married on Friday, you cannot depart for another island on Saturday and must stay until at least Monday evening. If Monday happens to be a Greek holiday, then you are obligated to stay until Tuesday evening.