. WEDDINGS IN KEFALONIa .
YOUR WEDDING PLANNERS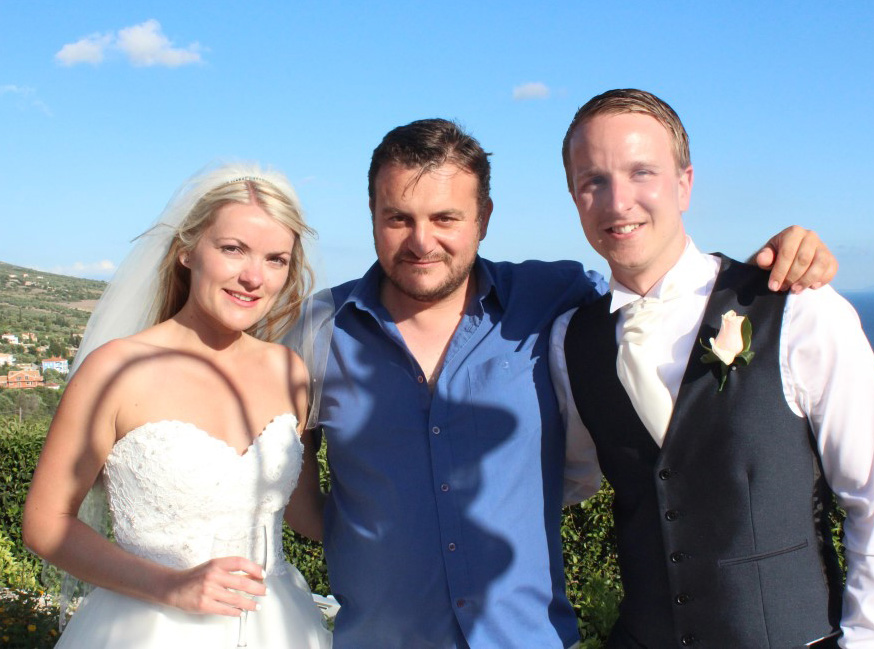 Kostas Minetos
My name is Kostas Minetos and I was born and raised on the beautiful island of Kefalonia. I have more than 20 years' experience in the service industry. Having worked all over Greece and four beautiful years in UK in a hotel that was specializing in weddings, I decided to make my own business and build one of the most beautiful weddings venues on Kefalonia "The Andromeda Centre".
I have been planning weddings on the island of Kefalonia the last 6 years and I was owner/partner of "mygreekwedding" planners. Eventually, it came the right time to create a new wedding business legally registered in Greece "The Kefalonia Sun & Sea Weddings" to help even more people with my team to make couples from all over the world that want to get married in Kefalonia to have the best day of their lives!!!
We have hosted more than 300 weddings the last few years, either in Andromeda or in other locations on the island of Kefalonia. I am a very well-known business man in the area and have many contacts to help with organizing weddings and other functions.


Anna Maroyli
My name is Anna Marouli and I was born and raised in Athens. My origin is from the beautiful island of Kefalonia where I live the last 5 years half time of the year.
I've studied Local Administration and my MSc is in Sustainable Development. I have worked for my both Universities on subjects related to Tourism and Development in Kefalonia. At the same time, I've worked as a general secretary in a company of prefabricated houses in Kalamata for 3 years and then I've worked at the Town Hall of Kallithea in Athens for 3 years as an administrative clerk in the Personnel department. These two main experiences gave me the opportunity to develop my abilities in management and functional co-operation with my colleagues and clients.
From 2011, me and my sister decided to continue our family business (founded in 1983) in Athens, having in mind to change the way of its function and policy, by entering new fresh ideas in wedding & baptism industry. I became the owner of the store "The Glass Slipper" («Το Γυάλινο Γοβάκι») in the center of Athens, which is specialized in wedding planning, christenings, decorations for wedding/baptism venues and reception venues and all the staff that are necessary for both ceremonies such as flowers, favors, invitations, christening sets, crowns etc.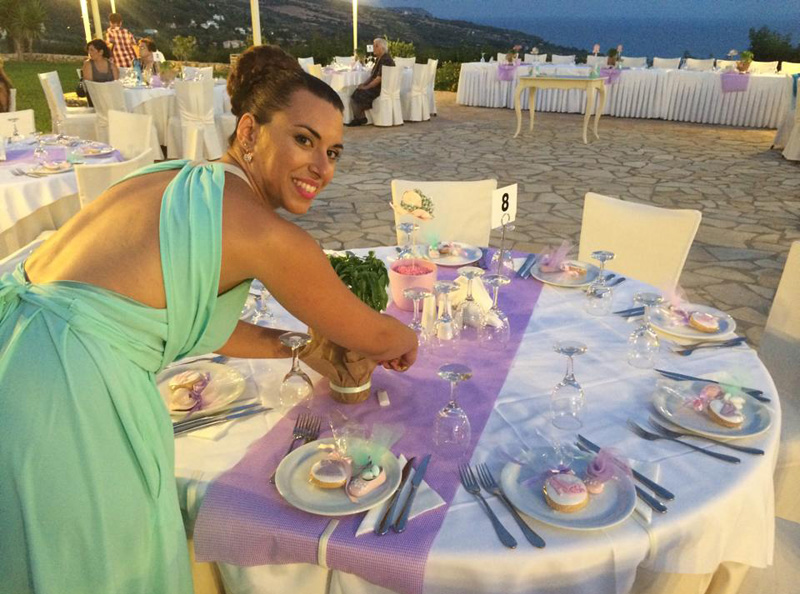 My experience since I was 16, not only in creating and decorating for wedding and christening ceremonies but also in customer service, made "The Glass Slipper" well-known in wedding & christening industry in Greece and abroad. We have held many orthodox weddings and christenings in whole Greece and in many different venues, attending to each important detail with love and care. Every couple that trusted us for their important day, remember their ceremony with great pleasure.
Living in Kefalonia half of the year, gave me the opportunity to meet Kostas Minetos and decided to co-operate with him as a member team of Kefalonia Sun & Sea Weddings. The unique chemistry of our personalities and our common way of thinking in our business, gives us the advantage to make for our couples the best for their special wedding day, in one of the most beautiful islands in Greece, Kefalonia.
Finally, I have to mention that one more of my talents is my love for music and especially singing. The last, became my second profession and I've been singing almost 11 years in Kefalonia and Athens. This extra qualification gave me the experience to know how to make any occasion unique by entertaining people as better as I can with my partners.